As we know we are always very excited for the upcoming mobile phone with some new exciting features.In this generation , there are some gadgets like laptop , smart phones , tablets etc have become very important in our day to day life but sometimes these all are very critical for our eyes or our body when we use over the limit.There are many advantages of a mobile phone like chats or call someone , search about everything , connect to bank , transferring am receiving cash , listen music watch movies or anything , can go to social media and much more.The Android systems has changed our life from many years ago. So We have some top best upcoming mobile phones of the year 2020.
1.One Plus 8 pro
One plus has become the greatest brand in very short time because of its very awesome upgrading features in very short than the other smart phones. The founders of this brand are Carl Pie and Pete Lau (former Oppo) in December 2013. And now this brand will release a new mobiles that is One Plus 8 or One plus 8. The expected price of this mobile is 57,290 in rupees.Now lets know about some mind blowing features.
Features:-
1. It has Qualcomm snapdragon 855 plus processor and contains 8 GB RAM.
2. The total internal storage is 128 GB and contains 4000 mAh of battery power of Li-ion type.
3. This phone is approx 6.53 long in inches ( 16.64 in centimeter ) along with the protection of Corning Gorilla Glass.
4. An another specialty of this phone is that it has triple rear cameras of 48MP+16MP+12MP and the Selfie camera is 20MP.
5. Auto Flash , Face Detection , Touch to focus and Digital Zoom are all very amazing feature in Rear camera of this phone.
6. It has Fluid AMOLED type of Display and 1080 x 2340 pixels of Resolution.Its touchscreen is very capacitive type
7. The Graphics are Adreno 640 , 64 bit of Architecture and there are total 8 number of cores or Octa Core included in it.
8. It is water resistive , it has GPS with A-GPS ,USB of type-C and the operating system is Android v10(Q).
2. Xiaomi Mi 10 Pro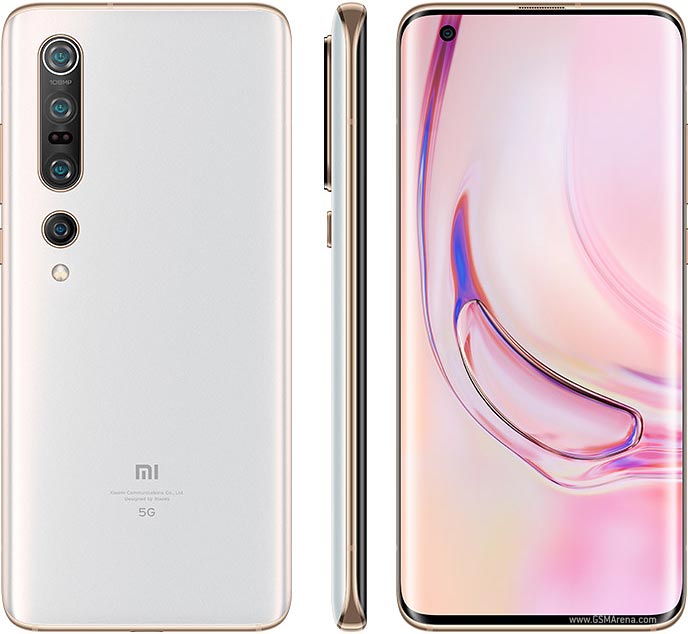 A Chinese electronics company had created a corporation , that is Xiaomi corporation in 6 April in 2010 , the headquarter of this corporation is in Haidian District at Beijing. The name of the founder of this corporation is Lei Jun and also made some other brands , that are Pocophone , Redmi , Black Shark.And now they will released an another awesome mobile at the expected date 17 April 2020. The expected price of Xiaomi Mi 10 Pro will be 51,190 in rupees.So now it time to know some exciting features of this smart phone.
Features:-
PERFORMANCE = It has snapdragon 865 , with 8 GB of RAM and also contains Octa core. Single core + 2.42 GHz , Tri core + 1.8 GHz , Quad Core are all on Octacore.
CAMERA= It include very awesome Quad Primary Cameras of 108+8+12+20 MP and the front camera is of 20 MP along with LED Flash of triple colour.
DISPLAY= The screen size is 6.66 in inches or 16.90 in centimeter , 1080 x 2340 px with 386 PPI.
BATTERY= The battery backup is about 4500 mAh and there is quick charging 4.0 along with Type-C port of USB.
The internal memory is about 250 GB and the graphics of Adreno 650.
3. Vivo V19 Pro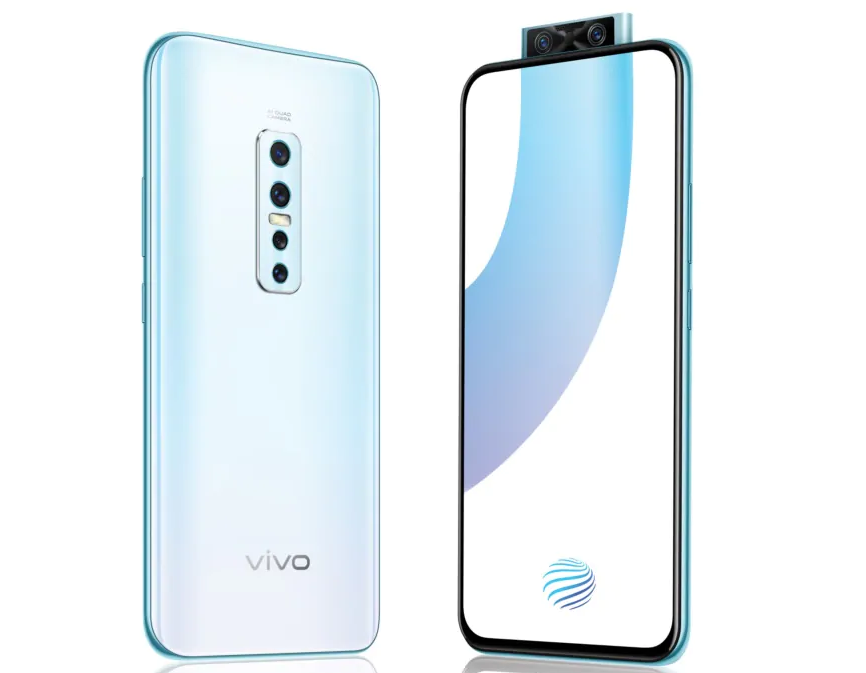 Vivo V19 Pro is an another magnificent mobile of vivo series. It is a chinese technological company and the founder and CEO name of this corporation is very famous Shen Wei in 2009. The headquarter are in Dongguan and Guangdong both are in china and there are many fabulous technological products made by this company such as HiFi , Smartphones , Accessories , Software and Onlice services. and also the owner of the Vivo is BBK electronics, they manufuctures these products in China. Now an another mind blowing mobile of this brand release in india. The expected date of releasing is 15 th of April and also the expected price of Vivo V19 Pro will be 34,990 in rupees.Now lets know about some exciting feature which increase your attraction toward this-
Features:-
DISPLAY- The size of screen is 6.5 in inches and screen resolution is of 1080 x 2340 px with pixel density of 396 ppi. AMOLED is the of type and the screen protection with Corning Gorilla Glass.
STORAGE- The internal memory or ROM contains 128 GB of space and there is no any expandable memory in this mobile.
CAMERA- There is 64 MP of primary camera , 8 MP of wide angle camera , the camera contains 2 MP with another 2 MP camera also with LED flash. The images contains 9000 x 7000 pixels. There are some of camera such as Touch to high focus , Auto flash , Digital zoom and Face detection along with some shooting modes such as High dynamic range mode and Continuos shooting.
PERFORMANCE- It has Qualcomm Snapdragon 730G with Octa core processor.The Random Access memory(RAM) is of 8 GB with 64 bit of Architecture. The Graphics of Adreno 618.
BATTERY- The battery backup with quick charging is of 4500 mAh and Li-ion is the type of battery included in this mobile.
4. Apple iPhone 12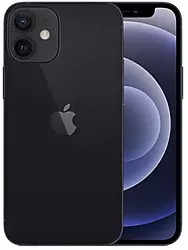 Apple inc. has become very largest brand in all over the world from many years.It is a multinational technological brand of America , the headquarters of this company is in Cupertino , California. It was founded by Steve jobs, Ronald Wayne and Steve Wozniak at 1st April in 1976. This company is consider with four biggest technological companies that are Microsoft , Google and Amazon.There are numerous products such as Macintosh , iPad , iPhone , Apple watch , Apple television , Logic Pro , Fut Cut Pro, iOS , iLife , Homepod and more are made by this brand.Now this brand contineously upgrading their products with new version and also with new features and in 2020 this brand is releasing Apple iPhone 12 in country on 1st may , the expected price is approximately 74,900 in rupees with some beautiful colours such as Space grey color , Golden color and Silver color.
Features:-
1. PERFORMANCES- The Chipset contains Apple 13 Bionic , with the Graphics of Apple GPU or say four-core Graphics.It has the Hexa core processor , 64 bit of Architecture and contains 6 GB RAM.
2. DISPLAY- OLED is the type of display include in it with Pixel Density of 495 ppi , the screen size is approx 5.42 in inches. The Screen Resolution is about 1125 x 2436 pixels.
3. STORAGE- The Internal Memory contains total 64 GB of space and there is no any expandable memory included in it.
4. CAMERA- There is cameras of 12MP+12MP+12MP with some features like Auto flash , Touch to focus , Digital Zoom , Face detection. The image resolution is upto 4000 x 3000 pixels and the retina flash system included in it.
5. BATTERY- The capacity of battery is upto 3010 mAh with quick charging capability.
6.SPECIAL FEATURE-The fingerprint sensor is available on-screen and other sensor such as Gyroscope , Barometer , Proximity sensor , Accelerometer , Compass and Light sensor all are also included in it.
5. Google Pixel 4A
Google is an another very biggest company which is consider in top four brand in all over the world. In 2013 , the Google introduced the Pixel brand , there are pixel line such as smartphones , tablets , many accessories and laptops. The operating system of this brand are Chrome OS and Android.There are several smartphones series of Google pixel have launched and now in the year 2020 , this brand is launching an another very awesome smartphone that is Google Pixel 4A. The price of this smartphone is likely 39,999 in rupees and it may come in two colors that are White and Black.
Features:-
1.DISPLAY- It include OLED type of Display , pixels density is about 444 ppi . The screen protection with corning gorilla glass v5 , the size of screen approximately 5.80 in inches with screen resolution of 1080 x 2340 pixels.
2. PERFORMANCE- It has octa core processor of Qualqcomm snapdragon 730G as well as contains Adreno 615 of graphics. It contains 64 bit of architecture and 6 GB of RAM.
3. BATTERY- The capacity power of battery is about 3080 mAh with quick charging ( 18W ).
4.CAMERA- 12.2 MP + 8 MP of rear camera with some fabulous features such as Digital Zoom , Auto Flash , Touch to focus , Face Detection. There is Exmor-RS CMOS type of sensor is included in it. Image resolution is about 4000 x 3000 pixels.
5. The internal memory contains 64 GB of ROM and there is unavailability of expandable memory.
6. Android v10 (Q) is the operating system of this phone and some special features such as Light sensor , Compass , Gyroscope , Proximity sensor , Accelerometer.
THANK YOU SO MUCH